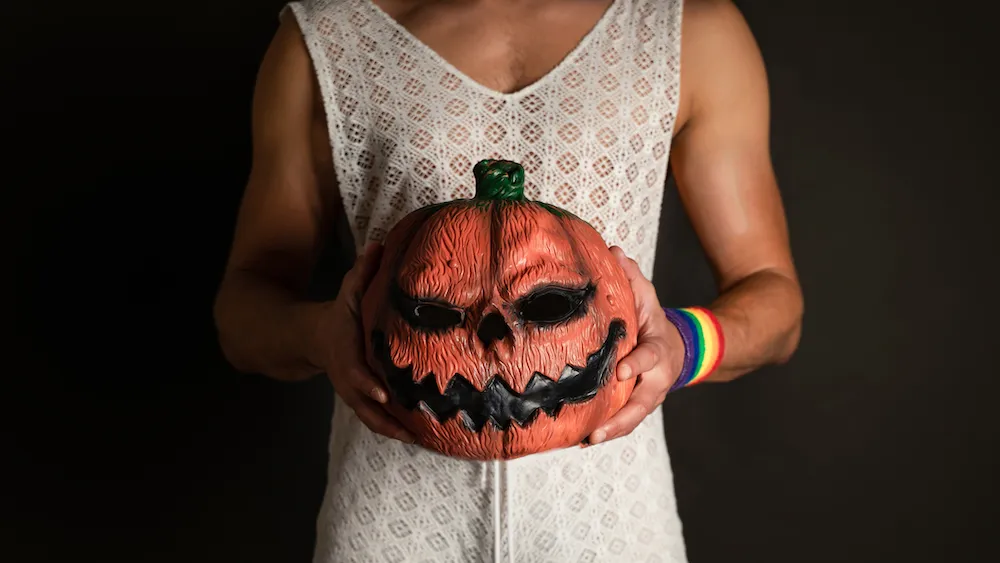 Why Do Queer People Love Halloween So Much?
As Jessica Lange so iconically said in Netflix's "The Politician," "It's what gays do! They munch butts and celebrate Halloween." Indeed, queer people have been known to go big or go home when it comes to Halloween. But why might that be?
In a piece for NBC News, writer Matt Lavietes examines Halloween as something of a "gay Christmas," writing that while many LGBTQ+ Americans view Halloween as "an extravaganza of the supernatural and all things sweet" with "larger-than-life-costumes," Halloween actually has a long history within the LGBTQ+ community.
According to Marc Stein, professor of history at San Francisco State University, the phrase "gay Christmas" stems from an earlier queer moniker for the holiday, "bitches Christmas." In the 1950s and '60s, the LGBTQ+ community in Philadelphia celebrated "bitches Christmas" by dressing in drag and hitting up the city's gay bars. Hundreds of revelers would end up following drag performers from bar to bar, which (unbeknownst to them at the time) formed some of the country's first queer Halloween parades.
"As for why LGBT people were so drawn to the holiday, I think it picks up on those older traditions that Halloween's a time for transgressing all sorts of social boundaries," Stein said. "So, it had a particular set of meanings for people who were basically living a straight life and saw Halloween as an opportunity to express their genders and sexualities."
Michael Bronski, professor of women and gender studies at Harvard, adds that while cross-dressing was prohibited in many cities and states at that time, Halloween was a day that one could wear drag and not risk arrest. "If you wanted to cross-dress because of your identity on Halloween, you were safe to do it," he added.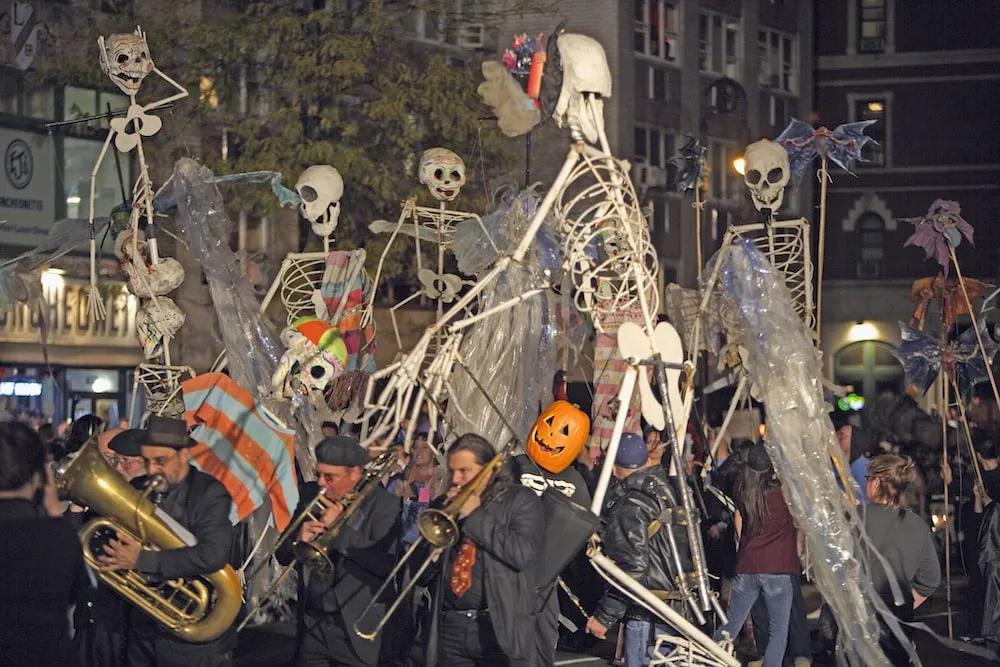 Following the wave of LGBTQ+ activism and visibility sparked by the 1969 Stonewall Riots, Lavietes writes, more formal versions of queer Halloween celebrations began popping up in "gayborhoods" around the country.
For some queer people, Halloween is a time when flamboyant, creative tendencies were celebrated, as opposed to being dismissed as too extra or too flamboyant.
In an article for LGBTQ Nation, author Nicholas Rogers points out that while Halloween is now enjoyed by everyone, "it has been the gay community that has most flamboyantly exploited Halloween's potential as a transgressive festival, as one that operates outside or on the margins of orthodox time, space, and hierarchy. Indeed, it is the gay community that has been arguably most responsible for Halloween's adult rejuvenation."
As Halloween has grown and grown into the cultural phenomenon that it is today, one thing's for sure: The popularity of Halloween is directly related to the queer population's embrace of the holiday stretching back decades.
Celebrate Halloween and munch butt, indeed.
---