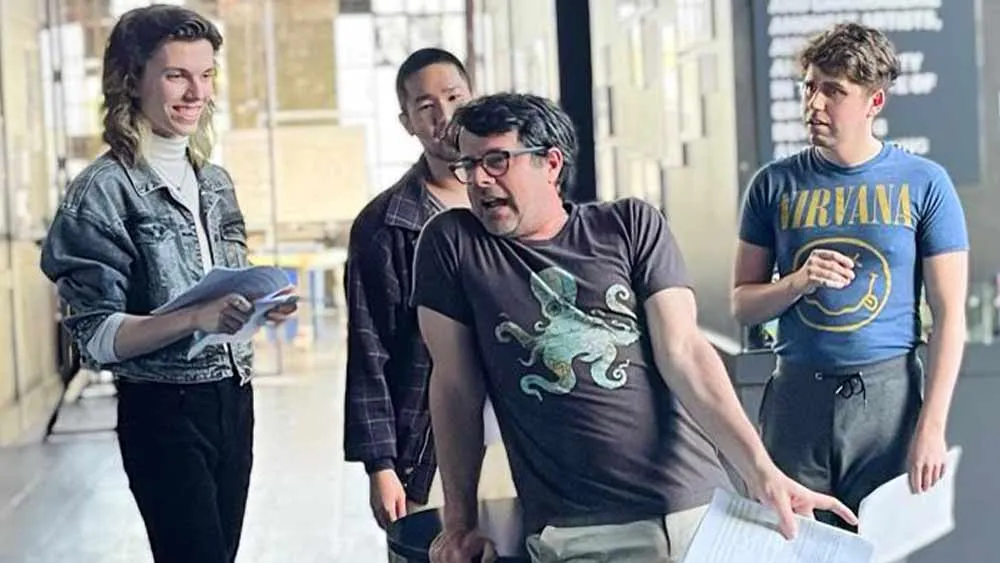 Left Coast Theatre Company Debuts 'QueerStory'
Jim Gladstone
READ TIME: 4 MIN.
Sure, the Castro boasts sidewalks studded with brass plaques celebrating icons of LGBTQ history. But given a couple hundred centuries of erasure, there are plenty of noteworthy folks who have slipped between the cracks.
Similarly, while our city boasts two relatively high profile LGBTQ theaters –New Conservatory Theatre Center and Theatre Rhinoceros– there's a third innovative company that flies under most queer San Franciscans' radar.
It seems altogether fitting that the latest production from Left Coast Theater Company is "QueerStory: Forgotten Figures from Queer History," which opens on Friday, August 4 at the Phoenix Theater, a nifty–and itself underappreciated– venue secreted away on the sixth floor of 414 Mason Street, just off Union Square.
Typical of Left Coast's productions, "QueerStory" is an evening of short plays (10-15 minutes long), each featuring a different writer's take on a common theme.
Among the based-on-a-true-story characters rising from the past at the Phoenix will be Albert Cashier, a transgender Union soldier who fought in the Civil War; Joachim Reticus, an uncredited gay collaborator of 16th-Century astronomer Copernicus; Pamela Coleman Smith, the lesbian who created the world's most famous Tarot deck; and Billy Haines, once the #1 male box office draw in Hollywood, who was driven off-camera during the Production Code crackdown of the 1930s.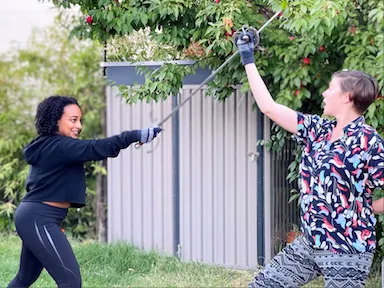 Starting with Scripts
In an interview with the Bay Area Reporter, Left Coast's artistic director Neil Higgins explained that the company offers a unique opportunity for fledgling playwrights.
"The company started out as a gay men's playwriting group called Guy Writes," said Higgins. In 2012, under founding member Rodney Taylor, it transformed into Left Coast, with a plan to mount productions of the group's short works and offer opportunities to a broader community of queer and allied writers.
Higgins, who has performed and written for Left Coast since 2018, and by day works as the business manager for Z Space, took the reigns as artistic director during the pandemic. This year, along with executive director Erica Andracchio, he's helping steer the company back to a regular production schedule of two annual anthologies. In February, they presented the ribald "Between the Sheets" anthology, inspired by the sexual revolution.
But Left Coast's mainstage productions are just one element in a generous ecosystem of mutual support for participants in its unusual theater community.
The plays featured in each anthology are solicited through wide-scale calls for submissions, distributed through local, national, and international networks. And twice a year, the company runs playwriting workshops, where aspiring theater makers can learn the craft.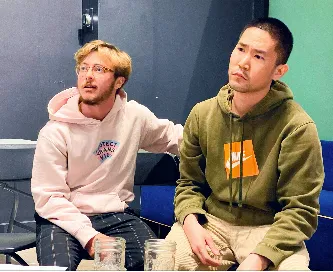 Building Creative Community
"We try to time our writing workshops, so they align with our calls for submission," explains Higgins. Though the current workshop is already underway, participation is by no means a prerequisite for submitting plays for consideration.
The next window for submissions, on the theme of "Found Family," opens on August 1. In December, a one-night staged reading of those entries selected for production will be held and videotaped, after which recordings will be distributed to the playwrights to assist with potential rewrites. (Typically, about 50% of plays featured in the anthologies are by Bay Area writers.)
"For 'Queerstory,' we really focused on making sure that none of the plays felt like Wikipedia entries on little known figures," said Higgins. "They had to have dramatic structure. And lots of the plays we do also incorporate a sense of humor.
"From a writer's perspective," says Higgins, who penned one of the pieces in the current anthology, "it can sometimes be harder to write a short, self-contained piece than a longer play. We get a lot of submissions that are excerpts from longer pieces, and that's easy to tell, because they don't feel complete. Our pieces don't have to be tied up with a bow, but they need to feel whole and finished."
Left Coast has published the scripts of several past anthologies in book form. "Twisted Hitchcock," "San Francisco Here I Come," "Screaming Queens," and "#WTFamily" are all available for sale online.
Higgins stresses that beyond writers, community members who are invested in careful reading and critical thinking are essential to Left Coast's work.
"We usually get about 100 scripts in response to each call for submissions," he explains. "So, we need people to help read through them, to pick the work that's the strongest and that helps us represent a wide range of queer voices."

'Queerstory,' August 4-19. Pay what you can/$20-$60. Phoenix Theater, 414 Mason St., 6th floor. (415) 964-1442. www.lctc-sf.org
Help keep the Bay Area Reporter going in these tough times. To support local, independent, LGBTQ journalism, consider becoming a BAR member.

---