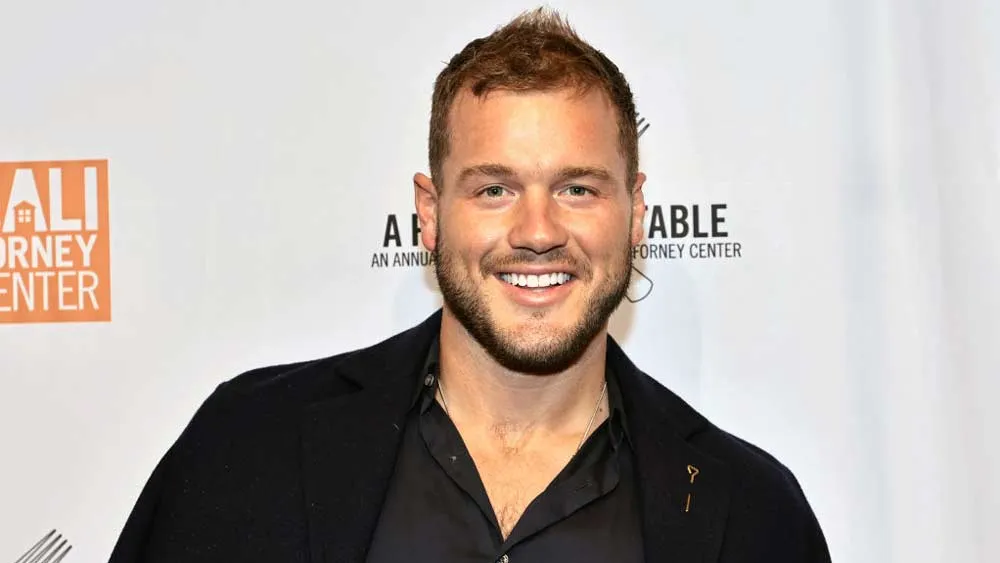 Watch: Colton Underwood Explains he's '75% Gay' to 'Bachelor' Ex Hannah Brown
Colton Underwood went on ex Hannah Brown's "Better Tomorrow" podcast to talk about how he's "75%" gay, and how the other 25% isn't something he would "'want to pursue," according to People Magazine.
Addressing his stint on Season 23 of "The Bachelor" – where he and Brown dated – Underwood recalled the experience as "a weird form of conversion therapy on myself; I was really committed to becoming straight."
Predictably, the effort to "turn straight" didn't change Underwood's innate sexuality. But his genuine self is more nuanced; Underwood told Brown that he's "a gay man, but on the spectrum," adding, "I would say I'm 75% gay," adding that "there's still an attraction and appreciation and emotional connection that I could still have with women, but I don't want to pursue that."
The reason: A woman wouldn't be "my life partner," Underwood explained. "My life partner is Jordan, a man, and that's what I've always wanted, but I never felt comfortable saying that, and I honestly didn't even know that was the case until I sat with it and really figured it out."
Underwood contemplated how his orientation "might be confusing to some people, but I think that's where masculine and feminine energy, the sliding scale and it changes – I think that's the easiest way to explain my sexuality."
And that subject was fraught during his time on "The Bachelor," Underwood recalled, saying that being a virgin when he went on the show at the age of 26 was a topic he could not avoid. "My virginity was a big storyline, and I never wanted it to be, but then you had people poking and prodding on that," Underwood related. "I could never answer" questions around being a virgin at the age of 26, he added, saying that "I am... a man of faith, but it wasn't my sole reasoning, obviously, of me being a virgin."
"There was no space for me as the Bachelor to be, like, 'I'm questioning my sexuality,'" Underwood added. "So I just couldn't be honest with myself, I couldn't be honest with people... it was complex."
Brown recalled moments when she wondered about his sexuality, including a scene involving a hot tub when Underwood hesitated to walk to the tub barefoot because he'd just gotten a pedicure. Later, Underwood complimented Brown's shoes. "I'm like, wait, 'This conversation is not the conversation I thought I was going to be having.'"
"Are you supposed to be my gay best friend, or am I supposed to be dating you?" Underwood added, imagining what Brown must have been thinking.
The conversation turned to whether Underwood had ever been in love with a woman, and he told Brown that he had – and that it prepared him to be "a better partner for my husband."
Watch the exchange below.
---
Kilian Melloy serves as EDGE Media Network's Associate Arts Editor and Staff Contributor. His professional memberships include the National Lesbian & Gay Journalists Association, the Boston Online Film Critics Association, The Gay and Lesbian Entertainment Critics Association, and the Boston Theater Critics Association's Elliot Norton Awards Committee.