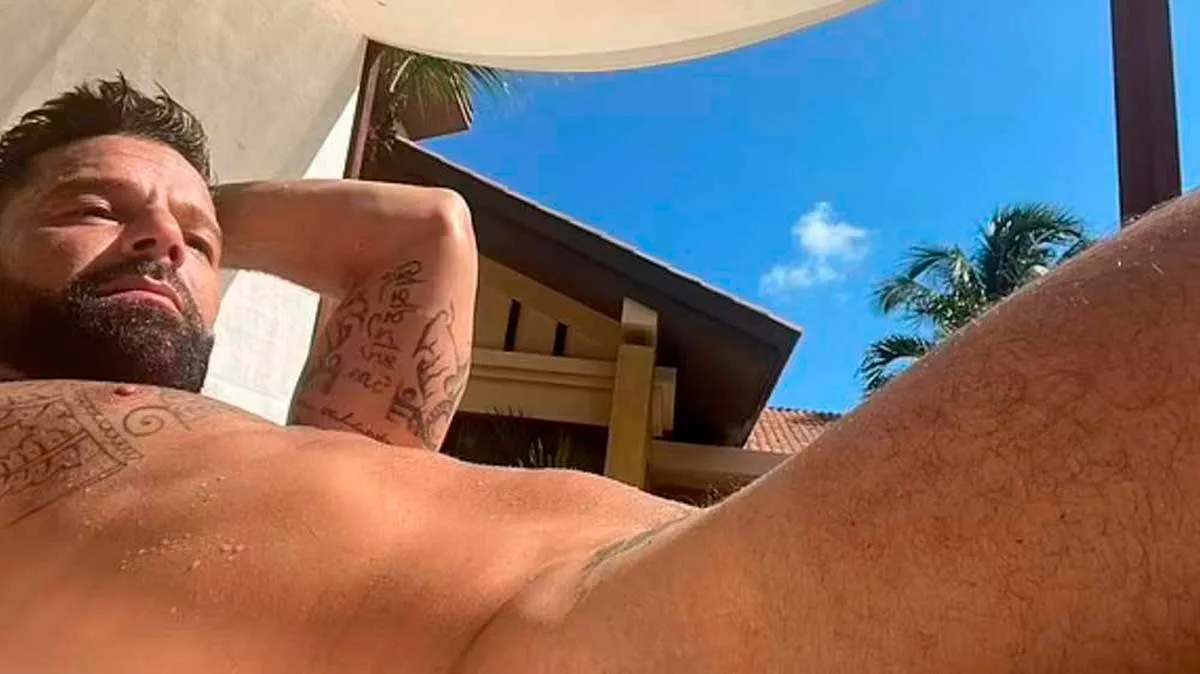 Ricky Martin Shucks his Clothes, Drinks in the Sun in Instagram Thirst Trap
Seeking to "Avoid... tan lines," Ricky Martin shucked all his clothes before lying out in the sun. His thirsty fans were in for a treat when he shared the moment in a Sept. 15 Instagram video.
The sunny interlude took place in Tulum, UK newspaper the Daily Mail noted.
"Thank you, you're welcome," Martin added, seemingly guessing how happy his 1.8 million Instagram followers would be.
Martin "chose to pair his latest racy Instagram video with audio from the AK & Liam Thomas track that's aptly titled 'Peace of Mind'," the Mail said. This "latest Instagram video from the Puerto Rican heartthrob follows his separation and quick divorce from his husband of seven years, Jwan Yosef, 38."
As previously reported, Martin and Yosef's split, which they announced earlier this summer, might have seemed sudden to the world at large, but, the "Livin' la Vida Loca" singer told Telemundo Puerto Rico that they had "been planning this situation for a long time now – pre-pandemic."
Adding that they had "already been through a solid process of grief," the father of two explained, "We knew this had to happen for our own good and for the well-being of our children. We're better than ever, and we're single."
Fans were similarly titillated when Martin posted a selfie in August in which he's seen sitting on a hotel bed in black shorts.
"Today I worked, I studied script, I shaved, I got a little sun," Martin captioned the post. "Now I want to watch a movie, what do you recommend?"
---
Kilian Melloy serves as EDGE Media Network's Associate Arts Editor and Staff Contributor. His professional memberships include the National Lesbian & Gay Journalists Association, the Boston Online Film Critics Association, The Gay and Lesbian Entertainment Critics Association, and the Boston Theater Critics Association's Elliot Norton Awards Committee.