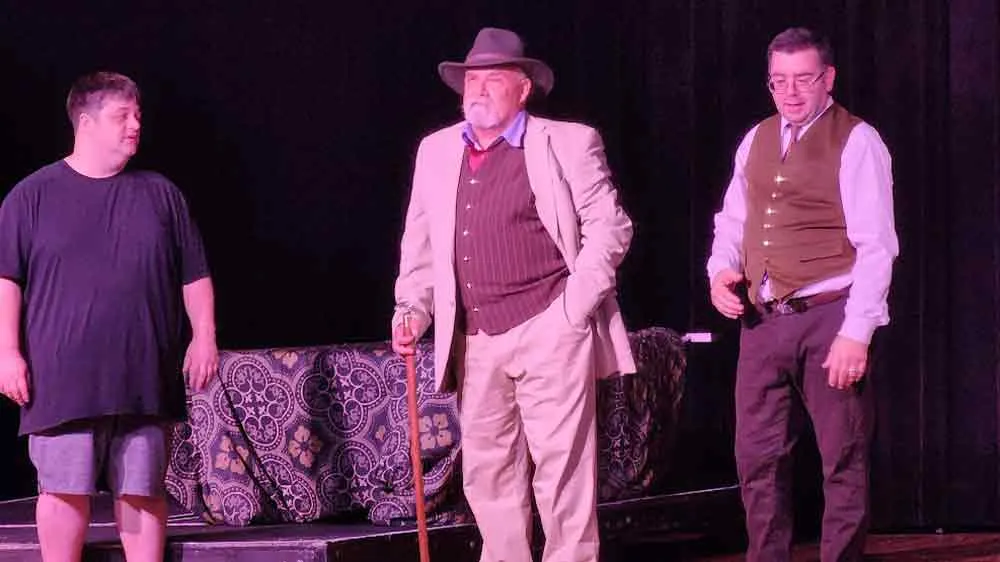 Roundabout Delivers a Riveting 'Death of a Salesman'
Arthur Miller's "Death of a Salesman" is one of the all-time classic plays of the 20th century, and for good reason: It's not only a sobering indictment of the American Dream, but a story of how a father's love can mutate into something ugly.
"Death of a Salesman" debuted in 1949 and won a Pulitzer Prize.
Roundabout Productions' version features an extraordinary lead performance by Michael Pugliese as Willy Loman, a middle-class family man bent on self-destruction.
Willy has spent 26 years traveling all over New England for his career, yet he has very little to show for it. The bills are piling up, and his memory is beginning to fade. Willy knows he is past his prime, yet he still has high hopes for his son Biff, now a grown man and living at home.
Biff, once a high school football star, has squandered his life working a series of menial jobs. He tells his brother Happy (Trever Chapin) about his dreams of owning a ranch out West. Happy is a womanizer who keeps promising he will settle down someday.
Willy and Biff's relationship has deteriorated into open hostility and resentment. Willy views Biff as a mirror image of himself and wants only the best for his son. Biff meets with a businessman in the hope of starting a potentially lucrative venture, but things don't work out. Willy's long suffering wife, Linda (Kim Alessandro), tries to keep the peace between her husband and her son, to no avail.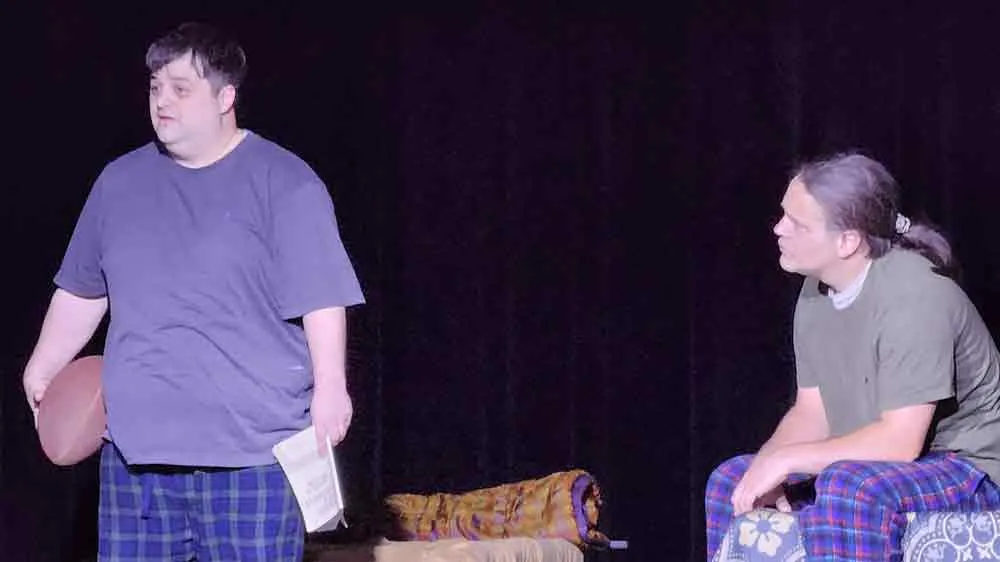 Miller frequently uses flashbacks to explain Willy's tortured psyche. Willy's gregarious brother, Ben (Bernie Larrivee), made a fortune by going to Alaska and the jungle. He reminds Willy that success can happen if you are willing to take some risks.
A teenaged Biff makes a shocking discovery in a Boston hotel room while Willy is on a sales trip. The incident still reverberates several years later.
Pugliese has excelled in playing supporting roles in productions at Barker Playhouse and other theaters. Under the capable direction of Lori Beck, Pugliese proves to be a great leading man, embodying Loman with the attributes of self-pity, grandiosity, and wounded pride. He shows us a man who has been ground down by the system and by his own failed dreams.
Jeffrey Massery, who has specialized in comedic roles at the Arctic Playhouse, really comes into his own here as Biff. Massery, who also plays Howard, replaced another actor just days before the show opening. That could've been a disaster, but instead was a blessing in disguise.
Massery exhibits tremendous vulnerability and heart as the underachieving son wanting to forge his own path in life. Biff's attempts to please his father always end in disappointment. From his slumped posture and vocal inflections, Massery reveals how terrified Biff is of letting Willy down.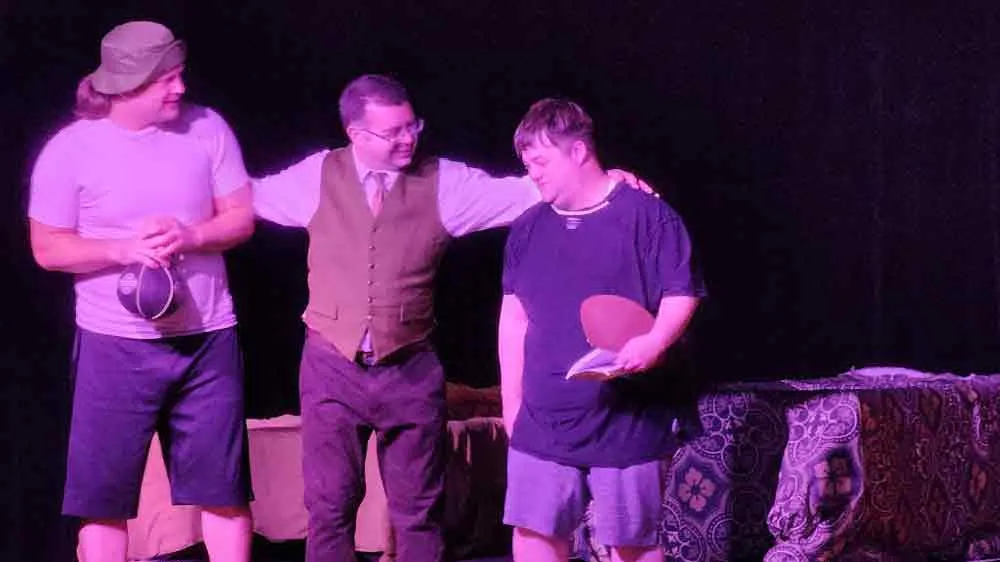 Alessandro also creates a textured characterization of a supportive wife being torn apart by her devotion to Willy. Alessandro is absolutely stunning in the climactic scene, when Linda's seemingly calm exterior slowly crumbles on the darkest day of her life.
The set design is basic. Much of the action takes place in the kitchen and a bedroom in the Lomans' New York City house. No elaborate décor is required when what we are seeing is Willy's perception of the world.
Success, as well as failure, often comes with a price. Miller shows the cost of one family striving to pull ahead in a world where profits take precedence over relationships. By depicting such flawed humanity, Pugliese and his co-stars have created a riveting theatrical experience.
"Death of a Salesman" runs through June 25. Roundabout Productions. Performances at the Robert Coelho Middle School, 99 Brown St., Attleboro, MA. For tickets, click here.
---
Joe Siegel has written for a number of other GLBT publications, including In newsweekly and Options.