A transgender student says his Georgia high school removed him from this year's prom king ballot.
R. Kelly yelled through tears in a TV interview before an audience numbering in the millions, saying he's in a fight for his life to disprove sexual abuse charges. That fight will ultimately be waged in court, with an audience numbering just 12 jurors.
America is waiting for special counsel Robert Mueller's report. But anyone looking for a grand narrative on President Donald Trump, Russian election interference and all the juicy details uncovered over the past 22 months could end up disappointed.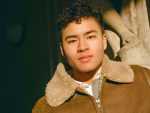 Marvel may still be looking for the actor who's going to play its first openly gay super-powered crime fighter, but DC has taken the step of hiring openly trans actor Chella Man for the role of bisexual superhero Jericho on "Titans."
Tax records show that the foundation associated with fast food chain Chick-fil-a, which has in the past expressed opposition to marriage equality, has donated to several anti-LGBTQ groups.
Could Aunt Becky be headed to prison? It could go either way, experts say.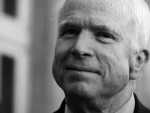 Casting aside rare censure from Republican lawmakers, President Donald Trump aimed new blasts of invective at the late John McCain, even claiming credit for the senator's moving Washington funeral and complaining he was never properly thanked.
Kellyanne Conway's husband is a "husband from hell!" President Donald Trump declared Wednesday, escalating his awkward public fight with the spouse of a top aide.
l Paso-area lawmakers are urging U.S. Air Force Secretary Heather Wilson to reach out to concerned students ahead of the final vote on her nomination as the next president at the University of Texas at El Paso.
Wendy Williams says she's living in a "sober house" because of addiction struggles.