Top Story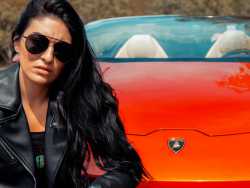 WWE wrestler and mixed martial artist. Fashion entrepreneur. LGBTQ role model. It seems like nothing is out of reach for Daria Berenato, the first openly gay female wrestler in WWE...
Out actor Cheyenne Jackson took to Instagram over the weekend to open up about his struggles with his hair, noting that he's had five hair transplants.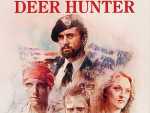 Michael Cimino's Vietnam War epic "The Deer Hunter" is now available on 4K Blu-ray from Shout Factory with a stunning new video presentation. This is the best the film has looked at home.
This new compilation of Scorsese short films by The Criterion Collection is a must-have for any collector and Scorsese admirer.
John Cassavetes' "Husbands" is an uncomfortable watch, to say the least. At nearly 2½ hours, the film covers plenty of ground in its scathing portrait of American masculinity at its most fragile.
Starring Maureen O'Hara and Lucille Ball, the 1940 musical drama "Dance, Girl, Dance" deserves your attention, with a new Blu-ray release from the Criterion Collection.