Gay New Orleans: The Latest
With confirmed coronavirus cases in the U.S. hitting 5 million Sunday, by far the highest of any country, the failure of the most powerful nation in the world to contain the scourge has been met with astonishment and alarm in Europe.
The Ohio governor's positive, then negative, tests for COVID-19 have provided fuel for skeptics of government pandemic mandates and critics of his often-aggressive policies.
Zsa Zsa Gabor may have died nearly four years ago at the age of 99, but is set to go on a "farewell tour" under the auspices of her husband, the British tabloid the Daily Mail reports.
An out Massachusetts congressional candidate "apologized after three college groups accused him of using his position of power to pursue romantic or sexual relationships with students," CNN reports.
A Republican running for a Congressional seat in California has gone viral on Twitter after taking issue with Cardi B's new song "WAP," featuring Megan Thee Stallion.
JustForFans has become one of the web's leading sites for adult male performers to distribute their content to fans. But its founder, Dominic Ford, has been accused of inappropriate sexual behavior by two of his former models.
Demonstrators turned out in Warsaw and other Polish cities Saturday to protest anti-LGBT attitudes promoted by the government as well as the detention of pro-LGBT protesters.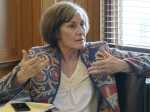 Democrats are pinning their unusually high hopes for winning a U.S. Senate seat in Kansas for the first time in almost 90 years on a retired doctor and former Republican who vexed conservatives with her support for Medicaid expansion and LGBTQ rights.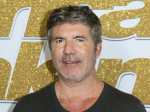 Simon Cowell broke his back Saturday while testing his new electric bicycle at his home in California.
President Donald Trump has bypassed the nation's lawmakers as he claimed the authority to defer payroll taxes and replace an expired unemployment benefit with a lower amount after negotiations with Congress on a new coronavirus rescue package collapsed.
"There's a lot less risk to getting the vaccine than contracting the virus," says Dr. Eric Coe, a retired cardiologist. "The worst thing that can happen is if I get the placebo."
A countdown of the 10 funniest TikTok videos from LGBTQ creators this week!

A desperately sick child. A mother who refused to take "no" for an answer. It was this call to action that motivated the launch of Harmony CBD, an organic American hemp company.
A survey of LGBT people dubbed the "Queerantine Study" "found 69% of respondents suffered depressive symptoms during the COVID-19 lockdown."
Numerous insurers across the country have announced plans to hike rates next year, though some have proposed cuts.
Two tests by AAA during the past two years show that partially automated driving systems don't always function properly, so the auto club is recommending that car companies limit their use.
The new study asked 2,000 Americans who own dishwashers about what dishwashing habits make them tick.
There are steps you can take — and signs to look for — to make you feel comfortable and help you decide whether to open the door and walk in.
The U.S. State Department dropped its global "Level 4" health warning urging people not to travel abroad Thursday, but promptly re-imposed that same advisory level on Mexico.
An adult male entertainment company is seeking participants in a "no load refused gang bang" to be filmed next month. But are they skirting COVID guidelines?