1 thru 10 of 29685 Stories
The Ohio governor's positive, then negative, tests for COVID-19 have provided fuel for skeptics of government pandemic mandates and critics of his often-aggressive policies.
President Donald Trump has bypassed the nation's lawmakers as he claimed the authority to defer payroll taxes and replace an expired unemployment benefit with a lower amount after negotiations with Congress on a new coronavirus rescue package collapsed.
"There's a lot less risk to getting the vaccine than contracting the virus," says Dr. Eric Coe, a retired cardiologist. "The worst thing that can happen is if I get the placebo."
They hustled down the stairs, the rain dabbing their polo shirts and golf attire, as they dashed inside the clubhouse, drinks in their hands and masks missing from their faces.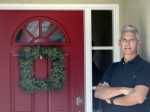 With widespread home visits for the 2020 census set to begin next week, the Census Bureau is losing workers to pandemic fears.
Today Pornhub announced the launch of its "Orgasm Gap" campaign in honor of International Female Orgasm Day, an initiative geared toward closing the orgasm gap in male-female relationships.
The survey of 2,000 Americans who were planning to wed in the next 12 months prior to COVID-19 revealed a staggering 93% are having to reconsider some aspects of their wedding.
It was critical for Kasi to find a program that would not only help him get clean, but also respect and support him through his journey as a transgender man.
Researchers at the University of Pittsburgh found that men who are homophobic and display traits of toxic masculinity are more likely to bully, be violent, sexual harass, and experience depression and suicidal thoughts.
A transgender woman is suing officials at San Quentin State Prison, alleging that she was abused in custody and retaliated against with false criminal charges.
1 thru 10 of 29685 Stories