Gay New Orleans: The Latest
"When we're voting, it's easy to think it's just for a candidate or party we align with, but it's so much more than that," says Drag Out the Vote's Dylan Austin. "Everything is interconnected." EDGE takes a comprehensive look at election 2020.
Prince Haji 'Abdul' Azim, a Hollywood film producer and the son of the Sultan of Brunei, died on Saturday morning.
Harry Styles' new music video, "Golden," from his album "Fine Line," has been released today.
Shia LaBeouf sexily broods in a short film for Rainey Qualley's "Love Me Like You Hate Me." The film also features Rainey's sister, actress Margaret Qualley in a dramatic, contemporary 'pas de deux'.
Gus Kenworthy took to his Instagram Stories Thursday to show a nasty bruise he got on his backside after a "really stupid" ski accident he endured while in Switzerland.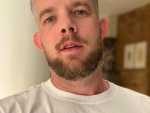 Out British actor Russell Tovey isn't sure if he's engaged to personal trainer Steve Brockman.
Superstar and LGBTQ ally Cher delivered hit songs and voting encouragement to crowds over the weekend, appearing at Biden events in Las Vegas, Nevada and Phoenix, Arizona.
Jared Leto is yet again showing off his bod but this time, it serves as an important reminder for his fans.
In his new memoir, actor Matthew McConaughey revealed that he was "molested as a teenager by another man."
About 70 LGBTQ Trump supporters and allied housewives marched for Donald Trump in heavily Democratic WEHO Friday night.
LGTBQ students at Durham University in England were targeted by a group of 15 people who bombarded a Zoom meeting with sexual imagery and homophobic slurs.
One of the films that's made a splash at this year's LGBTQ festivals is the Matt Fifer co-written and co-directed "Cicada," drawn from the lives of its two lead actors. Fifer chats with EDGE about facing life demons with art.
Short-video app Quibi said it is shutting down just six months after its early April launch, having struggled to find customers.
Scientists have discovered the first nest of so-called murder hornets in the United States and plan to wipe it out Saturday to protect native honeybees, officials in Washington state said.
If the Supreme Court throws out the Affordable Care Act, your finances and your future could pay the price.
The future of transportation arrived in northern Virginia, looking like a big blue toaster on wheels that seats six and drives itself through the region's notorious traffic.
Halloween may be an intimate affair this year, but you can still wow social media with a selfie of your favorite creation. Here are 10 incredible make-up transformations for inspiration.
Omari Hardwick ("Power" on Starz) isn't holding back in his daily workout. Take a look at how the TV star stays in shape — you'll be impressed with the results!
In honor of LGBTQ History Month in October, Orbitz has partnered with influencers and celebrities to highlight the best queer-friendly destinations and businesses in their hometowns.
Should the government pay bars, many restaurants and event venues to close for the winter? Some experts say yes.