Gay New Orleans: The Latest
The Cincinnati Reds say team broadcaster Thom Brennaman has resigned following his use of an anti-gay slur on air last month.
Actress Billie Lourd has announced the birth of her son.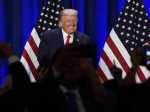 With fewer than 40 days left before the election, President Donald Trump unveiled his second policy plan in as many days as he tries to chip away at his Democratic rival's support among Black and Hispanic voters and in key battleground states.
"Queer Eye" Star Karamo Brown and his fiancé Ian Jordan have ended their relationship after 10 years together, the reality star announced Friday on "The Ellen DeGeneres Show."
Republicans were expecting President Donald Trump to announce Saturday that he is nominating Judge Amy Coney Barrett to the Supreme Court, as he aims to put a historic stamp on the high court just weeks before the election.
Vietnamese police have confiscated over 300,000 used condoms that had been repackaged and sold as new.
Unicode recently announced Emoji 13.1, a series of 217 new emoji to be released in 2021, including new LGBTQ-related emoticons.
Former GOP presidential candidate Ron Paul posted a picture of himself in a hospital Friday but said he was OK after video circulated online of him struggling to speak during an interview.
James Williams, a 51-year old New York City man, has been charged with a hate crime in the September 7th murder of 29 year old muralist Massiah Berkley.
After being selected as one of TIME Magazine's '100 Most Influential People,' Union and Wade celebrate their trans daughter in a video accompanying the feature.
Nobel Prize-winning writer Olga Tokarczuk has declined an honorary citizenship from the region of Poland where she lives because she would have had to share the honor with a Roman Catholic bishop who has made hostile comments about the LGBT community.
"The Boys in the Band" play a tune that was absolutely of its time in 1968, but doesn't necessarily make you want to dance in the aisles in 2020.
With the movie industry in the doldrums due to the pandemic, a Texas-based movie theater chain has come up with a novel idea to bring people back to the theaters.
The study tracked cellphone data and matched it to reopening schedules at 1,400 schools, along with county infection rates.
"He doesn't want to crush the virus. He wants to crush the Affordable Care Act," says House Speaker Nancy Pelosi of President Trump. Will his wish come true with a shift in the Supreme Court?
The first event for the CEO of Swedish electric car brand Polestar at this month's Beijing auto show: A two-week quarantine in a hotel.
According to one expert, recipes from the 1960s and '70s like chicken Kiev, chicken a la king, cheese fondue and salmon patties have become more popular.
A new national survey from The Trevor Project reveals alarming statistics regarding mental health and suicide rates of LGBTQ youth. Does it get better? It depends on who you ask.
For people around the world, the coronavirus has caused distressing separations and delayed homecomings. But the situation for a group of 25 residents from remote Easter Island stands out.

The 30th Anniversary of the world-renowned Black & Blue LGBTQ Festival and the 3rd edition of the Carnaval des Couleurs of Montreal are postponed to October 2021.