Top Story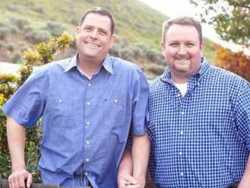 A flower shop owner in Washington State who refused floral arrangements for a same-sex wedding and was sued under state non-discrimination laws is looking to take her case to the U...
1 thru 10 of 49653 Stories
Albert Nabonibo shocked many Rwandans in August when he revealed in an interview with a Christian YouTube channel that he is gay in a country where such a public assertion of homosexuality is unheard of.
Phyllis Newman, a Tony Award-winning Broadway veteran who became the first woman to host "The Tonight Show" before turning her attention to fight for women's health, has died. She was 86.
Ric Ocasek, The Cars frontman whose deadpan vocal delivery and lanky, sunglassed look defined a rock era with chart-topping hits like "Just What I Needed," was discovered dead Sunday afternoon in his Manhattan apartment.
Visiting a black church bombed by the Ku Klux Klan during the civil rights era, Democratic presidential candidate Joe Biden framed current racial tensions as part of an enduring struggle that is older than the nation.
At least three Democratic presidential candidates are calling for the impeachment of Supreme Court Justice Brett Kavanaugh in the face of a new, uninvestigated, allegation of sexual impropriety when he was in college.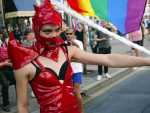 Police in Serbia briefly clashed with far-right supporters who tried to prevent a gay pride parade attended by the country's openly gay prime minister on Sunday.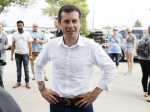 Pete Buttigieg would like to turn the fight for the 2020 Democratic presidential nomination into a contest about generational change. But there's one looming problem: He has yet to win over his own.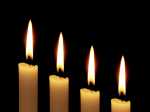 Florida sheriff's deputies are investigating the slaying of a transgender woman whose body was found in her burning car.
U.S. Supreme Court Justice Sonia Sotomayor, actress Jane Fonda and attorney Gloria Allred are among the latest inductees at the National Women's Hall of Fame.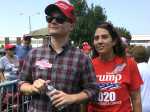 Less than 14 months before Election Day, the president's team is banking his reelection hopes on identifying and bringing to the polls hundreds of thousands of Trump supporters and people in closely contested states who didn't vote in 2016.
1 thru 10 of 49653 Stories