Rage Monthly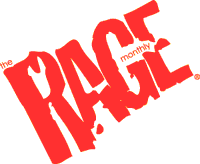 Check out Rage at ragemonthly.com.
The South Bay LGBT Center exists to provide a variety of opportunities for the community as they foster greater inclusion, acceptance and understanding of LGBT people and the community at large.
Kelly McIntyre, who portrays both the persona and the vocalist known as Janis Joplin, in "A Night With Janis Joplin" this month at the Laguna Playhouse, talks about the role and the icon behind it.
While at a point in his life and career where he feels confident, Levi is nevertheless unafraid of questioning and taking risks, even if he admits he sometimes doesn't have all the answers.
My own perspective on veterinary medicine has evolved over the years and has led me to develop my own perspective on what I feel are the most important aspects of care provision that pet owners should prioritize.
It should come as no surprise that there's a myriad of pet-inclusive events to indulge your every imaginable indulgence, a plethora of pet-friendly bashes throughout the year for you and yours.
Pet lovers, here's a list of fur-attic treats you need to know about.
The world has been fascinated by the short, but accomplished and ambitious, life of Eva Perón. Marisa Matthews has been cast in the role of Eva, she believes this is one of the most challenging and demanding roles out there.
Pacific Wine and Food Classic is an extraordinary world-class culinary experience offering guests the chance to taste bites from 50 of Southern California's top chefs.
John and Jackie Stone have always enjoyed the world of food and wine, drawing inspiration from their European mothers.
I'll be honest, I'm not a huge fan of politics, or more importantly, being "politically correct." However, the time for jokes and a lack of interest regarding this topic is no longer cute, or appropriate.