1 thru 10 of 7076 Stories
Complications and even deaths of several out-of-state women in recent years have spiked concerns over safety of the cosmetic procedures, prompting a bill before the Florida Legislature this year to impose stricter regulations.
U.S. health officials are taking another look at the safety of breast implants, the latest review in a decades-long debate.
A Southern California company is voluntarily recalling whole avocados over possible listeria contamination.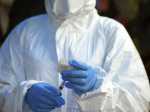 The World Health Organization says Ebola has spiked in Congo in recent days because of "increased security challenges," a week after its director-general predicted the outbreak might be contained within six months.
Now numbering more than 60, fellowship programs offer physicians a year or two of postgraduate training in clinics and hospitals where they learn evidence-based approaches for treating addiction.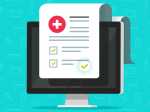 The U.S. government claimed that ditching paper medical charts for electronic records would make health care better, safer and cheaper. Ten years and $36 billion later, the digital revolution has gone awry.
"Game of Thrones" actress Emilia Clarke revealed Thursday that she has had two life-threatening aneurysms, and two brain surgeries, since the show began.
Every year, hundreds of pregnant Russian women travel to the United States to give birth so that their child can acquire all the privileges of American citizenship.
Medicines proven to treat opioid addiction remain vastly underused in the U.S., the nation's top medical advisers said earlier this week.
The Trump administration and coal industry allies are insisting that a federal black lung trust fund will continue to pay benefits to sick miners despite a drastic cut in funding.
1 thru 10 of 7076 Stories