Prime Minister Jacinda Ardern announced an immediate ban Thursday on sales of "military-style" semi-automatic and automatic weapons like the ones used in the attacks on two mosques in Christchurch that killed 50 worshippers.
Tax records show that the foundation associated with fast food chain Chick-fil-a, which has in the past expressed opposition to marriage equality, has donated to several anti-LGBTQ groups.
Carvana (NYSE: CVNA), a leading e-commerce platform for buying and selling used cars, unveiled its newest Car Vending Machine today in Pittsburgh.
If you're trying to be more eco-friendly at home, should you use your kitchen garbage disposal? It depends.
Facebook will overhaul its ad-targeting systems to prevent discrimination in housing, credit and employment ads as part of a legal settlement. For the social network, that's one major legal problem down, several to go.
Unsolicited money advice is like stale fruitcake: Most people wish the givers would just keep it to themselves.
The Trump administration and coal industry allies are insisting that a federal black lung trust fund will continue to pay benefits to sick miners despite a drastic cut in funding.
Gov. Phil Bryant says he's not worried about lawsuits as Mississippi prepares to enact one of the strictest abortion laws in the nation.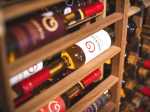 Located northeast of Quebec City along the St. Lawrence River, the Charlevoix Flavor Trail features more than four dozen local growers, producers and restaurateurs in an area known as a rural vacation spot for the wealthy in the early 20th century.
President Donald Trump's posthumous slam on Sen. John McCain flips reality on its head when it comes to who gave veterans the option to see a private doctor at public expense.