Top Story
Is Donald Trump good for the LGBTQ community? Log Cabin Republicans think so.
1 thru 10 of 13910 Stories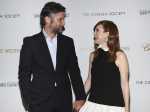 Julianne Moore is accustomed to working with her husband, director Bart Freundlich, on set, but it was a real family affair when their daughter joined them for their latest collaboration.
The feel-great, dance-in-your-seat movie of the year!
Exploring the middle school experience of three tween boys, "Good Boys" is a hilarious exploration of hormones, romantic confusion, and plenty of unexpected exploits that's lifted by the performances of its three leads.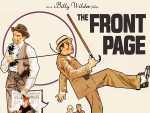 While being a film that director Billy Wilder wasn't enthusiastic about or pleased with, "The Front Page" is a reimagining of the classic Broadway play that is still worthy of a watch.
"A Foreign Affair" is a film that might be forgotten in director Billy Wilder's oeuvre, but it's definitely worthy of rediscovery. And thanks to this restored Blu-ray from Kino Lorber, now it can.
Writer-director extraordinaire Richard Linklater is trying to focus a light on why artists do matter in his engrossing and unique new film.
In 2014, ISIS kidnapped thousands of Kurdish women and turned them into sex slaves. This war time revenge tragedy is the story of how those women stood up and fought back, refusing to be victims.
Available now on Blu-ray and DVD, "Tolkien," starring Nicholas Hoult, explores the life of the man who imagined a Middle Earth inhabited by myth and magic, and how his love of language inspired his work.
A fictional caper about an antiquities heist set in an ancient Jordanian city has stirred widespread outrage over the film's portrayal of historical Jewish ties to Jordan.
Upcoming indie flick "Adam" debuted at the 2019 Sundance Film Festival and received mostly rave reviews. Since then, a contingent of critics, reviewers and cast members have come forward to criticize the movie as well as to allege that the set was toxic.
1 thru 10 of 13910 Stories