Top Story
U.S. prosecutors on two coasts have charged President Donald Trump critic and attorney Michael Avenatti with extortion and bank and wire fraud.
1 thru 10 of 13404 Stories
Kodak says a new beer hitting the market can be used to develop its Super 8 movie film.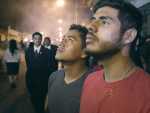 This stunning award winning coming-of-age tale with world-wide appeal is only the 2nd LGBTQ movie to be made in Guatemala.
On October 11. 2014, a Filipino trans woman named Jennifer Laude was murdered in a hotel room. The suspect was a 19-year-old American sailor. The incident sparked an international incident - and serves as the crux for a powerful look at gender violence.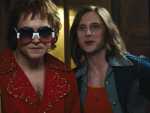 The director of the Elton John biopic "Rocketman" took to Twitter to address rumors that a gay sex scene was cut from the film.
The director behind the 2018 breakout horror drama "Hereditary" had some choice words to describe upcoming movie "Midsommar."
Jordan Peele has done it again. Two years after the filmmaker's "Get Out" became a box-office sensation, his frightening follow-up, "Us," debuted with $70.3 million in ticket sales, according to studio estimates Sunday.
This Dutch tale is of two college-aged men who have to deal with their their cultural differences if their path to true love is to run smootly.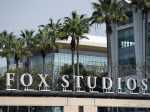 When the Walt Disney Co.'s $71.3 billion acquisition of Fox was completed at 12:02 a.m. Wednesday, the storied lot — the birthplace of CinemaScope, "The Sound of Music" and "Titanic" — no longer housed one of the six major studios.
Director S. Craig Zahler returns to the crime genre with "Dragged Across Concrete," a film about two dirty cops and recently released inmate who cross paths during a gold heist.
Director/writer/provocateur Joel Potrykus is back with another epic about being a dirtbag in capitalist America with "Relaxer." The film reunites the director and his "Buzzard" star Joshua Burge.
1 thru 10 of 13404 Stories