1 thru 10 of 7369 Stories
Watch Tan France from "Queer Eye" give John Mulaney a makeover attempting to make him more "fuckable."
Actor Connor Jessup, who starred in two seasons of ABC's critically acclaimed series "American Crime" and the queer film "Closet Monster," took to Instagram Sunday night to come out as gay.
The 2019 BET Awards featured a number of contemporary pop and rap stars who are dominating the charts, from Cardi B to Lil Nas X.
The documentary "Leaving Neverland" presented a disturbing depiction of Michael Jackson as a child molester, but the initial wave of negative publicity hasn't greatly diminished the King of Pop's image or the enduring popularity of his music.
A look at the status of the major figures in the life and death of Michael Jackson after 10 years, starting with the King of Pop himself.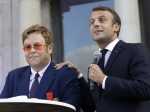 Elton John, a newly awarded Legion of honor pinned to his suit, joined a call Friday by French President Emmanuel Macron to fund AIDS research and treatment.
Adam Lambert recently spoke to Variety about the changing landscape of music for LGBT artists. Check out some of the highlights here.
A judge appointed a special prosecutor to investigate the decision by Cook County prosecutors to dismiss all charges against actor Jussie Smollett.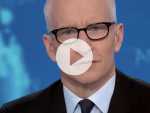 CNN anchor Anderson Cooper gave a moving tribute to his mother, Gloria Vanderbilt, who died earlier this week at 95 after a battle with cancer.
Alan Cumming comes to Boston next week for a discussion on the role of artists in society today. EDGE spoke with the outspoken Cumming about his appearance, his busy career, politics & his camp in the Poconos.
1 thru 10 of 7369 Stories