President Donald Trump, who has long put a premium on stagecraft, is discovering he cannot resolve the partial government shutdown simply by putting on a show.
Real estate developers and those in other business sectors take out substantially more permits than farmers for projects impinging on wetlands, creeks, and streams, and who stand to reap the biggest regulatory and financial relief.
When William Barr was attorney general in the early 1990s, he was outspoken about some of America's biggest problems. Now Barr is poised to return to the same job in a dramatically different Washington.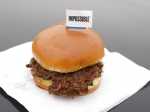 More than four months after Missouri became the first U.S. state to regulate the term "meat" on product labels, Nebraska's powerful farm groups are pushing for similar protection.
British Prime Minister Theresa May planned to tell lawmakers Monday that she has received further assurances about her Brexit deal from the European Union, in a last-ditch attempt to stave off a crushing defeat for the unpopular agreement.
Georgia's new governor campaigned as a self-described "politically incorrect conservative" who sealed support among fellow Republicans with an endorsement from President Donald Trump. Will Brian Kemp will be as partisan a governor as he was a candidate?
Never mind the chants, the roars, the repetition. President Donald Trump acknowledged this past week he didn't mean it when he told crowds over and over that Mexico would pay — actually pay — for the wall.
The challenge isn't from a Democrat but from a deeply conservative state legislator: Randy Feenstra announced this week he'd seek the Republican nomination in Iowa's sprawling and largely rural 4th District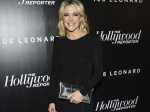 NBC News announced its professional divorce agreement with Megyn Kelly late Friday, ending an association with the former Fox News Channel star whose attempt to become a network morning television star as part of the "Today" show floundered.
With the deceptive use of a video, President Donald Trump on Thursday heartily thanked his White House predecessor for supporting his policy at the Mexican border. Barack Obama has offered no such support; only criticism.