1 thru 10 of 4088 Stories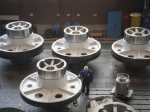 The Federal Reserve and the European Central Bank are struggling mightily to invigorate their economies at a time when growth is slowing, governments remain on the sidelines and the banks' usual stimulative tools appear less effective than in the past.
Sifting through a credit card's terms and conditions can be daunting. The language isn't always straightforward, and it's not uncommon to feel lost. But the more you understand your card, the better financial decisions you'll make.
Purdue Pharma could be heading for bankruptcy but the extent to which it would affect the Sackler family fortunes remains unclear.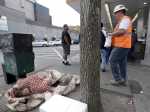 As the Seattle area tries to tackle its homelessness crisis, an official wants to spend $1 million to expand a strategy of buying bus tickets out of town for people living on the streets.
Fights over abortion and President Donald Trump's U.S.-Mexico border wall have thrown Senate efforts to advance $1.4 trillion worth of agency spending bills into disarray, threatening one of Washington's few bipartisan accomplishments this year.
While MIT grapples with new allegations about its financial ties to Jeffrey Epstein, other universities that accepted donations from the disgraced financier say they have no plans to return the money.
A group of leaders from business, politics and science have called for a massive investment in adapting to climate change over the next decade, arguing it would reap significant returns as countries avoid catastrophic losses and boost their economies.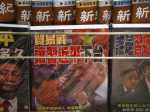 China on Wednesday announced it will exempt American industrial grease and some other imports from tariff hikes in a trade war with Washington but kept in place penalties on soybeans and other major U.S. exports ahead of negotiations next month.
President Donald Trump is sticking to his distorted picture of the consequences of his trade war with China, refusing to acknowledge the U.S. is feeling any pain. His remarks Monday night revisited many of his familiar fabrications.
President Donald Trump on Monday promised to release a detailed financial report of his personal holdings to the public before the presidential election next year, though he was vague on just what he would disclose that is new.
1 thru 10 of 4088 Stories