Top Story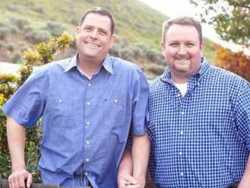 A flower shop owner in Washington State who refused floral arrangements for a same-sex wedding and was sued under state non-discrimination laws is looking to take her case to the U...
1 thru 10 of 13528 Stories
The country described by the Democrats running for president is mired in child poverty, riven with economic unfairness and broken in its approach to health care, crime and guns. The country presented by President Donald Trump is roaring and ascendant.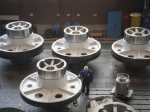 The Federal Reserve and the European Central Bank are struggling mightily to invigorate their economies at a time when growth is slowing, governments remain on the sidelines and the banks' usual stimulative tools appear less effective than in the past.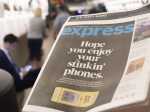 When it came time to close down Express, the publication went out with an all-time great. Thursday's farewell edition depicted a trademark yellow Express box on its side and underneath the stark headline, "Hope You Enjoy Your Stinkin' Phones."
The CEOS of 145 companies — including Airbnb, Uber, DoorDash, Gap and Twitter — sent a letter to the U.S. Senate Thursday seeking expanded background checks and "red flag" laws.
Harvard University says it's reviewing donations from disgraced financier Jeffrey Epstein and will donate all unspent funding to victims of sexual crimes.
Sifting through a credit card's terms and conditions can be daunting. The language isn't always straightforward, and it's not uncommon to feel lost. But the more you understand your card, the better financial decisions you'll make.
A new level of despair spread among tens of thousands of migrants waiting on the Mexican border to seek refuge in the U.S. as the Trump administration began enforcing radical new restrictions Thursday on who qualifies for asylum.
Purdue Pharma could be heading for bankruptcy but the extent to which it would affect the Sackler family fortunes remains unclear.
Six months after a gunman killed 51 people at two Christchurch mosques, New Zealand's government is planning further restrictions to gun ownership.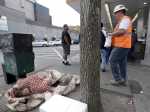 As the Seattle area tries to tackle its homelessness crisis, an official wants to spend $1 million to expand a strategy of buying bus tickets out of town for people living on the streets.
1 thru 10 of 13528 Stories